Critical Soft Tissue Techniques in Esthetic & Implant Dentistry
Dr. Darrel Gilbert, cosmetic and restorative dentist in Sandy Springs, understands the importance of continuing dental education in order to properly offer his patients the best care possible. It is required that dentists complete continuing education courses each year in order to remain up-to-date with advancements in dentistry. Each year, Dr. Gilbert completes the required amount of credits, in addition to numerous other courses to further expand his experience and knowledge in dentistry.
Recently, Dr. Gilbert has returned from a seminar on critical soft tissue, which was focused on learning new techniques for cosmetic and implant dentistry. The purpose of the course was to learn techniques for gum surgery to eliminate recession and to add gum tissue in areas where it is deficient, causing irritation, sensitivity or infection.
The learning objective of the continuing education course were to learn the surgical anatomy and incision techniques in soft tissue surgery, apply the three commonly used soft tissue grafting techniques used in clinical practice, and to learn modified suturing methods to secure flaps and grafts.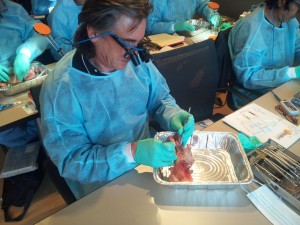 Gum Surgery Course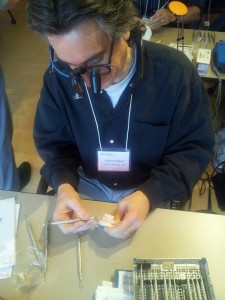 Gum Surgery Course
Tags:
Posted on : March 18th, 2013
Posted in Uncategorized